This expertly-crafted manual juice press offers an unparalleled experience in creating the finest-quality juices from a variety of citrus fruits. Its elegant stature provides a lovely focal point for any kitchen and the elegant simplicity of pure machined stainless steel and aluminum complements its timeless nature.
Stainless Steel Pizza Cutter
This stylish pair of artisanal stainless steel cutting tools over-delivers on style and furnishes the modern kitchen with a bespoke food experience drawing inspiration from vintage pizza vendors along the cobblestone streets in old-world Italy.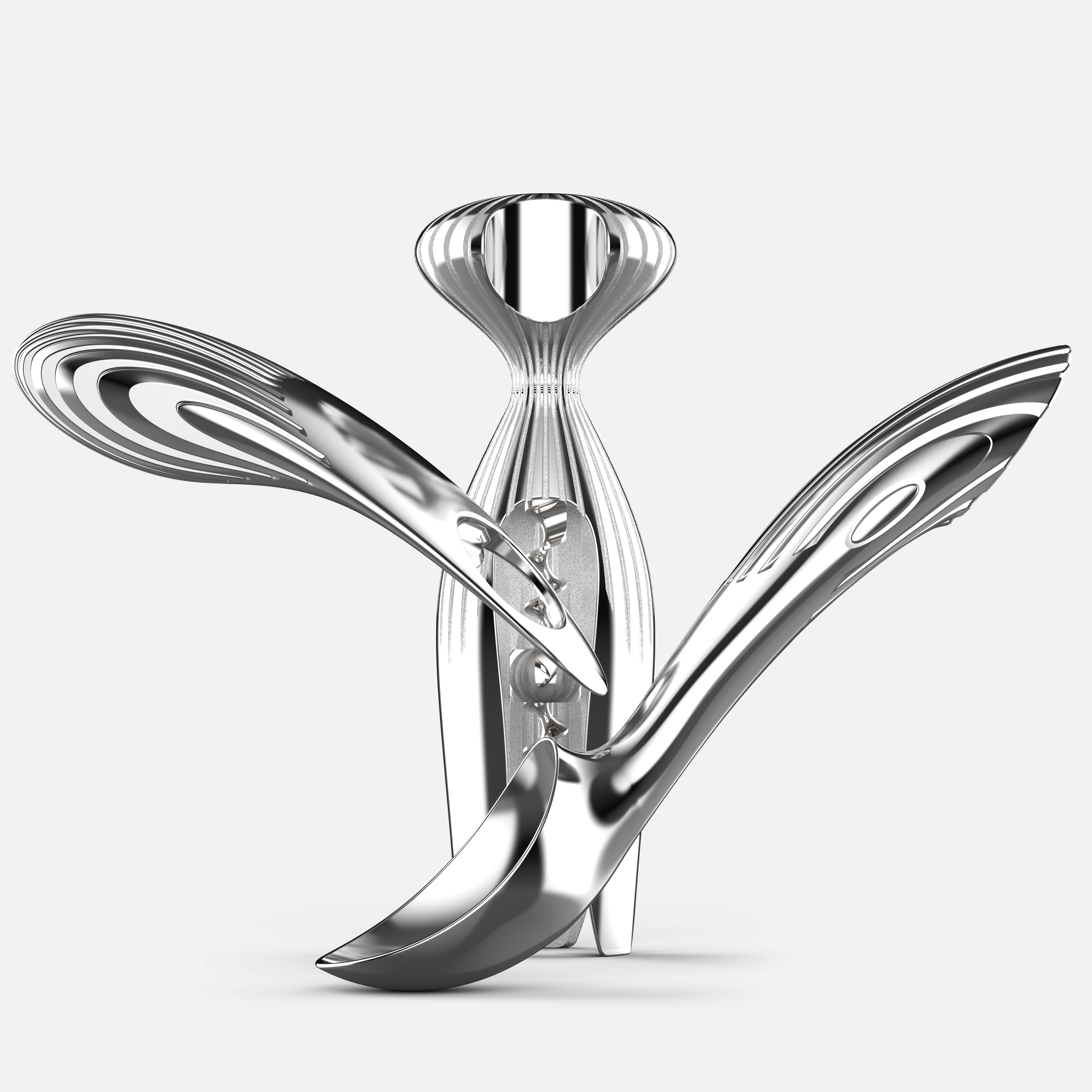 This eternally contemporary Tool Trio Set is a limited collection of bespoke, hand-finished 100% cast steel kitchen tools. Exquisitely crafted rough & polished details and patented ergonomics will continue to delight for decades to come.
Borne of humble beginnings of just a desk and one machine, O-LYFE has evolved into a mission-based Foundry serving over 30 countries around the globe, dedicated to improving the lives of all our customers and partners, through a curated and simplified lifestyle approach, via a growing portfolio of well-designed, highest-level quality metal products in the marketplace.